Palo Alto joins Bay Area cities celebrating Bike to Wherever Day, a celebration of bicycles as a fun and healthy way to get around. Event volunteers encourage people to try biking for more local trips—for errands, for fresh air and fun, and for exercise.
Energizer Stations Give Bicyclists And Local Businesses A Lift!
Palo Alto's Silicon Valley Bicycle Coalition Local Team and Walk Bike Palo Alto volunteers are hosting two Energizer Stations on California Avenue and University Avenue in support of the City of Palo Alto's Uplift Local program that has temporarily closed street sections to cars and created new outdoor venues that invite people to shop and dine downtown. Plan a bike trip to one of these locations to dine al fresco, shop, visit nearby businesses. Stop at one of our Energizer Stations, at Bryant and University downtown, and at Cal Ave and Park (at the underpass) Friday, May 21, 3:30-6:30pm and be rewarded with free gifts for bicycling. Smaller stations are planned at Mitchell Park LIbrary and Rinconada Library on Saturday, May 22, 2-5pm. First come, first served. Hint: You can make an Energizer Station reservation in advance to make sure your free gift is waiting for you.
Find Welcoming, Quieter Bike Routes — Maps
Finding the right route for a safe and comfortable ride is important, but the bike route you choose won't necessarily be the same route you drive in a car. Palo Alto has many quieter neighborhood streets and less known bike and pedestrian bridges, protected crossings, and off-road pathways. The customized Walk and Roll to Libraries and BTWD map below provides a useful overview of routes with street facilities that provide better bicycling comfort to get just about anywhere in town safely and conveniently on your bike.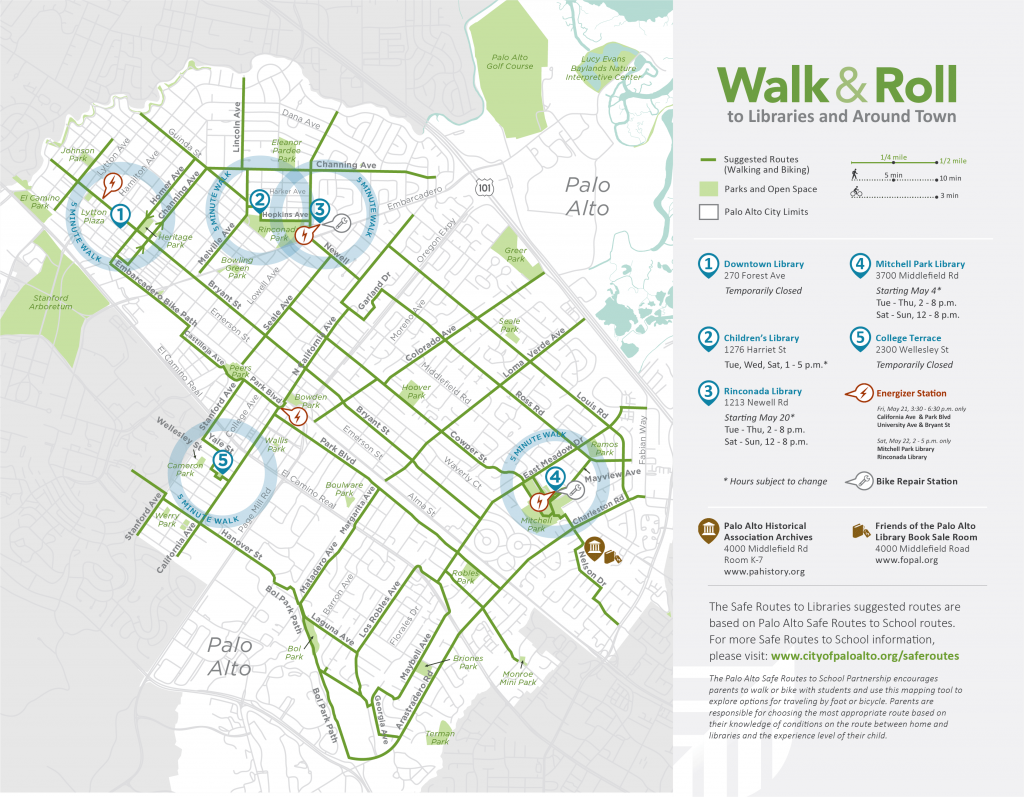 Safety First
Please remember that face coverings and social distancing are still required when out in public (some exceptions apply). The CDC (link ) shares best practices on how to prevent the spread of Coronavirus.
If you are new to biking, Silicon Valley Bicycle Coalition provides helpful bicycling safety tips to get you started.
Everyone is Welcome
Get on your bike and ride! Bring friends and family. Bike to… Wherever! We hope to greet you at an Energizer Station.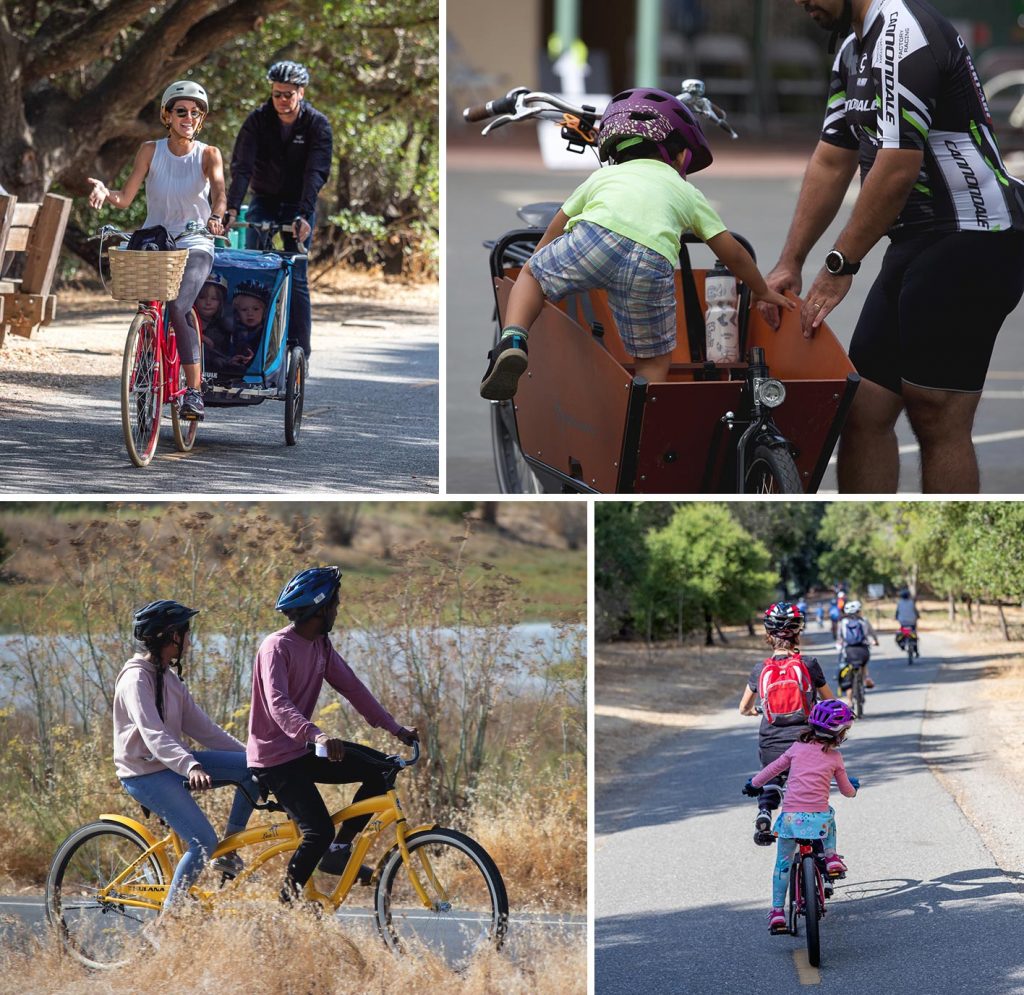 Photo Credit: Jeff Dean, Jack Owicki